The "more is more" sentiment fueling interior design's maximalism movement shows no signs of slowing down. Intricate and ornate design styles continue to rise in prominence—eclipsing the past decade's yen for pared-down minimalism. As explored in a previous post, the resurgence of mixing patterns, styles, and textures in interiors continues to loom large and was on exuberant display at LCDQ's annual LEGENDS event this past May.
The 2019 event celebrated such iconic designers as Albert Hadley, Rose Cumming, David Hicks, Elsie de Wolfe, Billy Baldwin, Tony Duquette, and Mario Buatta—whose collective work epitomizes some of the most masterfully appointed interiors of the past century. The maximalist design trajectory of recent years has brought the traditional stylings of these vintage designers back into the spotlight.
The LCDQ windows on display during LEGENDS have become one of the event's major draws. Acclaimed designers—like Kathryn Ireland, Tom Stringer, and Martyn Lawrence Bullard—are specially commissioned to decorate the showroom windows along Melrose Ave. and La Cienega Blvd. The glorious spectacle of these design installations is a perfect opportunity to see how talented designers interpret design history and synthesize old styles with trends, with some putting maximalism into brilliant practice.
At Harbinger, longtime Studio Designer user Tom Stringer paid tribute to icon Billy Baldwin with a spectacular canopy of paper lanterns illuminating his vintage styled window. Baldwin is considered the "dean of American interior decorators" whose expertise has influenced and shaped American interior design since World War II.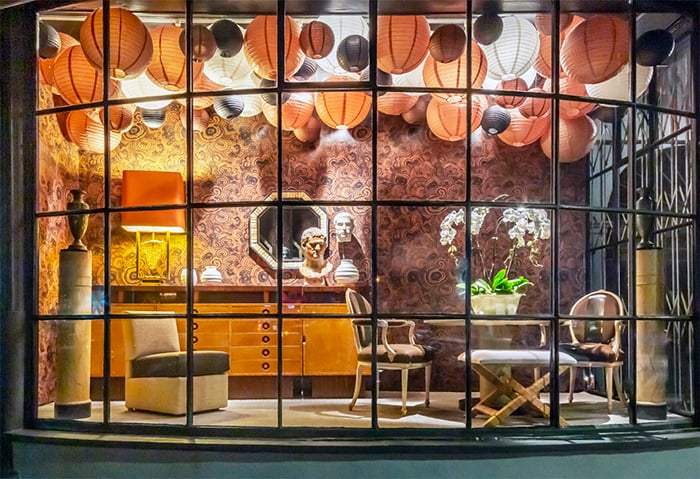 Designer Alex Papachristidis crafted a dramatic vignette at the Jonas Showroom using such bold elements as ornate wallpaper, vintage furniture, and a roman bust in his ode to the work of illustrious British decorator Geoffrey Bennison, whose eye for antique sophistication and vintage splendor remains unmatched.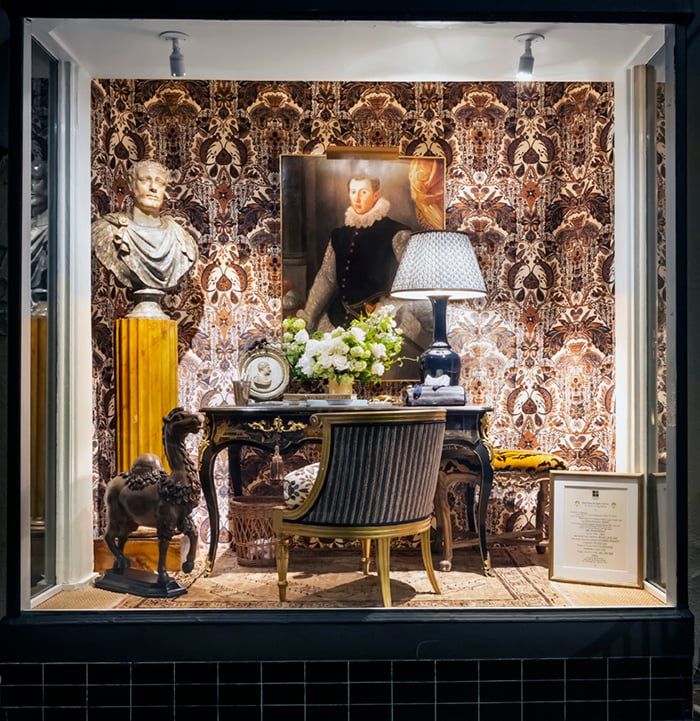 In the window of his own atelier, Martyn Lawrence Bullard sought to honor the work of famed Hollywood decorator Tony Duquette by using the very vintage pieces he designed including this incredible "Biomorphic Console And Mirror" for an energetic and colorful display.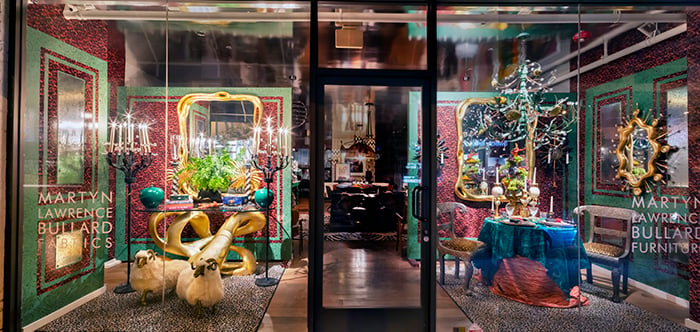 A considerable number of LEGENDS workshops discussed the practical applications of the maximalism revival; two workshops, in particular, stood out.
Over at the Dragonette showroom, 1st Dibs and their Fine Art Director Anthony Barzilay Freund moderated a "Clutter Can Be Cool" panel discussion with designers Thomas Jayne, Kerry Joyce, Tom Stringer, and Mary McDonald.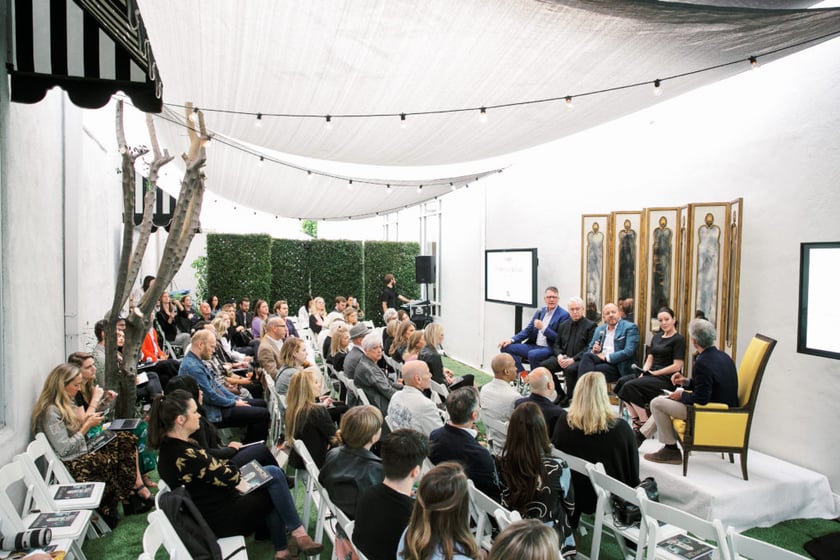 The panel directly addressed the popularity of organizing guru Marie Kondo—and her insistence that we keep only objects that "spark joy." As someone who works in the decorative objects industry, Freund scoffs at the KonMari philosophy and prefers to call clutter "piles of pleasure." The entire panel came to the conclusion that while Kondo has value in collecting thoughtfully and preventing hoarding; yet, displaying and storing assorted objects with intent and purpose can be the solution to managing clutter.
From windows to workshops to everything in between, LCDQ's LEGENDS continues to grow in influence as a key industry event for networking, meeting design superstars, witnessing the latest trends in action, and developing artistically as an informed and dynamic designer. Great designers can achieve authentic creative expression under the generous sensibility of maximalism as it does encourage one to collect objects and accessories with unbridled restraint. Why not go ahead and indulge in the decadence and excess of this style now as the winds of change may find us back in the minimalist mode before too long. Time can only tell if maximalism is still au courant at next year's LEGENDS event.
Studio Designer would love to hear all about your LCDQ LEGENDS experience, send an email to contact@studiodesigner.com to share your short.
For more information about LCDQ and the LEGENDS event, visit their website at http://lcdqla.com/.
All images are Lauren Bauer Photography except where noted.